by Tony Uminski, Site Reporter
A Jake Walman slapshot snapped the 10-game winless streak in overtime Saturday as the Rampage dug deep and mugged the Manitoba Moose, 4-3 before 6,687 at the AT&T Center.
Welman's second goal of the season with one minute left in the extra session came off a pass from Charlie Sampair from the left side and the Blues 3rd rounder's one-timer zipped past Moose goaltender Mikhail Berdin, glove side for the winner.
"I just snuck in the slot and used my shot," said the former Providence Friar, who managed only that one salvo all night.
Ryan Olsen got the Rampage on the board in the second period after the Moose took a 1-0 lead in the opening 20 minutes. Olsen and Mitch Cooper broke in 2-on-1 during the power play.
"I came off the bench and saw the chance for a 2-on-1 rush there," said Olsen. "I was thinking shot the whole time. I went five-hole and I think it went in off his stick. I'll take a lucky bounce."
Cooper also assisted on Tyler Wotherspoon's nifty top-shelf shot three minutes later for a 2-1 lead, but the Moose scored twice in the third.
Enter Klim Kostin with a rocket from the right faceoff circle with the extra skater with 1:08 left in regulation to send it into overtime.
"What a rifle that was. That was great, great pass by Reinke to get it over there to his hotspot," said Olsen, who's had a confidence re-building season after a couple of seasons in the ECHL, a taste of hockey in Europe following three seasons in the AHL out of juniors, two ironically, with the Moose.
"Winning a championship last year (with Colorado Eagles) was huge. I found a love for the game again. Kevin McDonald gave me an opportunity here in San Antonio to play and I'm getting better every year and that's the main goal."
The surging Moose have had no trouble with the Rampage north of the border, winning 10 straight there going back to 2010 and 18-4 since 2005, but in San Antonio this season, the Rampage were 3-1 vs the Moose, outscoring them, 13-6.
On Friday, Kostin scored a nice go-ahead first-period goal as he skated past the right side of the net, reached back and tapped the loose disc in the crease into the net for a 1-0 lead. But a pair of second-period Provincial markers were enough to give the Moose their lone San Antonio win this season, 2-1, thanks to their fine goaltender Berdin, especially in the third period, when the Rampage outshot Manitoba, 14-5.
The Moose did earn three points out of four on the weekend, and in the battle for the final Central Division playoff spot between them, Milwaukee, Texas and Rockford, those four clubs are separated by only three points, with the Stars holding down the fourth spot Saturday night with 77 points after their third straight win, 4-1 in Iowa. The Admirals are also hot, 5-0-1, after cooling off division leader Chicago, 4-2, while the IceHogs kept pace with a 4-1 win against visiting Grand Rapids. Manitoba, Milwaukee, and Rockford all have two games in hand on Texas, however.
Why the big pile of losses?  Simple. There's few if any true AHL-quality players on this roster right now. When all Drew Bannister can send out there are call-ups from the ECHL, you just have to hope for a crazy bounce, a crazy hot goalie, or a crazy opposing defenseman how shoots at his unsuspecting own goaltender.
GRIND ME UP SOME FOURTH LINERS!
You gotta love grinders. Not the sandwich, although those are excellent!  In hockey, they'll never lead the league in any offensive stat, but they work their tails off, busting heads in the corners, crunching opponents at center ice. In general, gumming up the works for the other guys as the coach trots out his third and fourth lines. Some former Rampage players fit the profile at the NHL level much better than expected.
DANIEL WINNIK  #44, 2005-2009, PHOENIX COYOTES, COLORADO AVALANCHE, SAN JOSE SHARKS, ANAHEIM DUCKS, TORONTO MAPLE LEAFS, PITTSBURGH PENGUINS, WASHINGTON CAPITALS, MINNESOTA WILD.
If you were to tell me this NINTH-ROUND Phoenix draft pick would play nearly 800 NHL games in eight different jerseys and be traded four times in his career, I would have thought you took too many pucks to the head. Winnik was hardly a Rampage superstar but was a hard-nosed player that never took a shift off. And that's a grinder godsend.
In 798 NHL games, Winnik would score 82-169-251, but every offensive contribution he made was a bonus and appreciated. His best season was just three years ago when he just missed getting his name on the Cup with Washington, with 12 goals and 25 points before signing with Minnesota last season, where he played 81 games. This season, the University of New Hampshire skater played in the Swiss-A league.
For the Rampage, Winnik posted 10-13-23 over parts of three seasons and 78 games.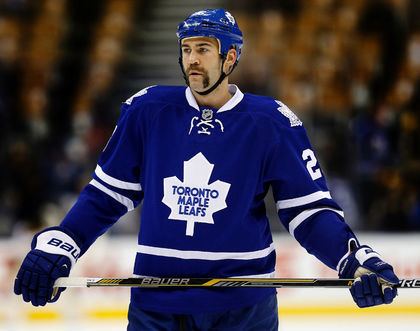 GREGORY CAMPBELL, #11, 2003-2005, FLORIDA PANTHERS, BOSTON BRUINS, COLUMBUS BLUEJACKETS.
Campbell enjoyed an 803-game NHL career and hoisted the Cup with the Bruins in 2011 after being part of a big trade from the Panthers a year earlier with Nathan Horton, also on this list.
The former 2002 Florida third-round pick suited up for 146 Rampage games in two seasons, scoring 25 goals and 57 points, but it was his gritty style that endeared him to fans here and in Florida. His 186 minutes kept penalty box officials busy opening and closing the sin bin door.
Campbell was also known for his toughness, once playing in Boston on a broken leg in the playoffs! He took a shot by Evgenyi Malkin smack on the fibula and stayed on the ice for a minute without being able to put pressure on the limb, helping kill the penalty. Campbell could barely get himself off the ice as the crowd roared and the Bruins won in overtime, eventually losing to Chicago in the finals.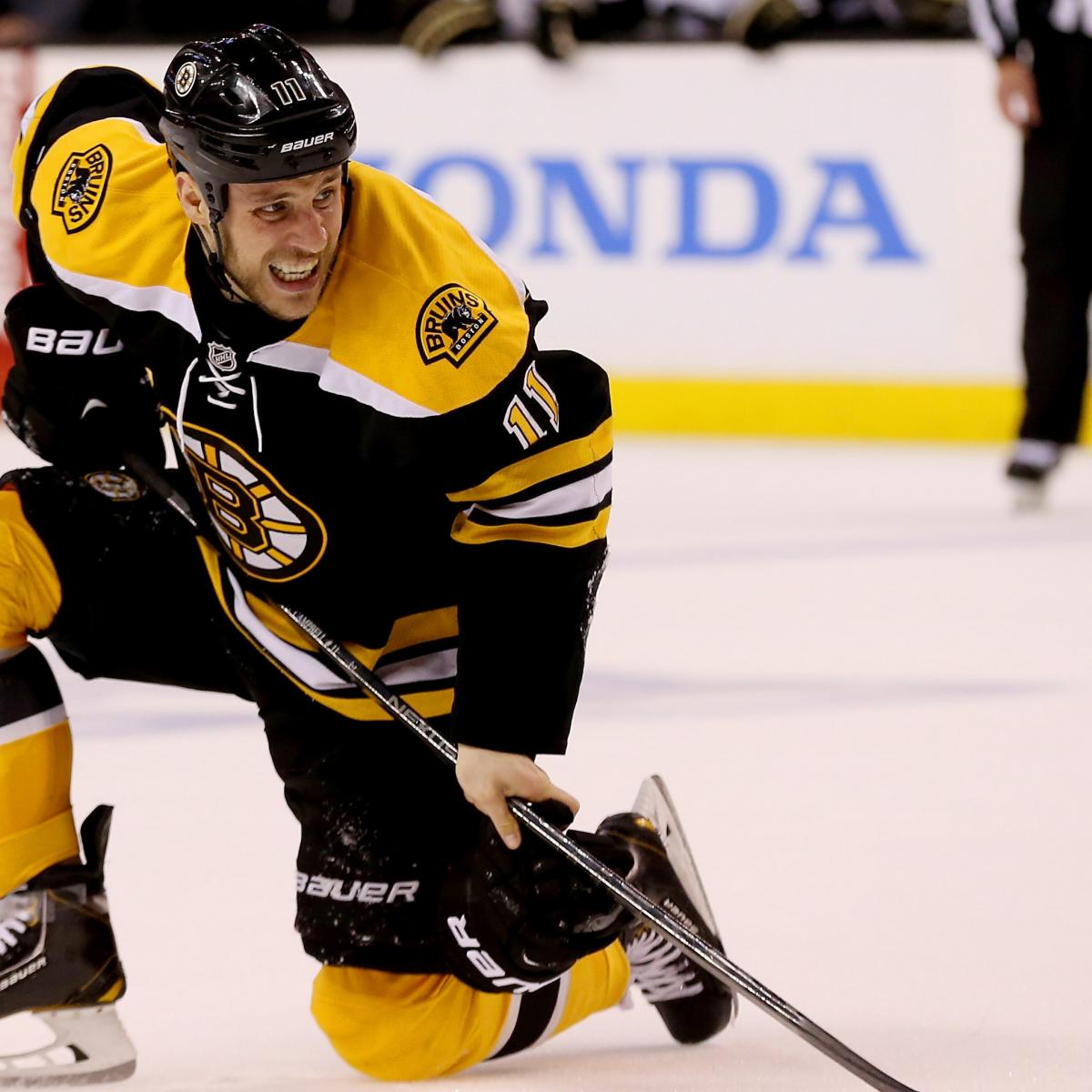 NATHAN HORTON, #18, 2004-2005, FLORIDA PANTHERS, BOSTON BRUINS, COLUMBUS BLUE JACKETS
Horton followed a similar path as Campbell, but was hardly a grinder. He's the plus-one in the headline. Horton's career was derailed by injuries. Serious injuries. He was set to play a full season here in 2004, but in December, he got into a fight and when the combatants were separated, so was Horton's shoulder. In his 21 Rampage games, Horton showed why he was the 3rd player picked overall in the 2003 draft, scoring five goals and four assists.
In the NHL, Horton had seasons of 31, 28 and 27 goals, but another injury was probably his biggest contribution after being dealt with Boston with Soupy. The Bruins were being skunked by the Canucks in the Stanley Cup Finals in 2011, when Horton was decked from behind by Vancouver defenseman Aaron Rome and lay motionless on the ice. The severe concussion kept him off the ice for another year, but it spurred the B's into action, as Boston won the next four of five games and the Cup in seven.
Horton left Boston for Columbus, but a severe back injury ended his playing career after scoring 203-218-421 in 626 NHL games.
MASKED MEN — CREASEMEN ON THEIR WAY TO THE SHOW
JACOB MARKSTROM #30 2011-2014 FLORIDA PANTHERS, VANCOUVER CANUCKS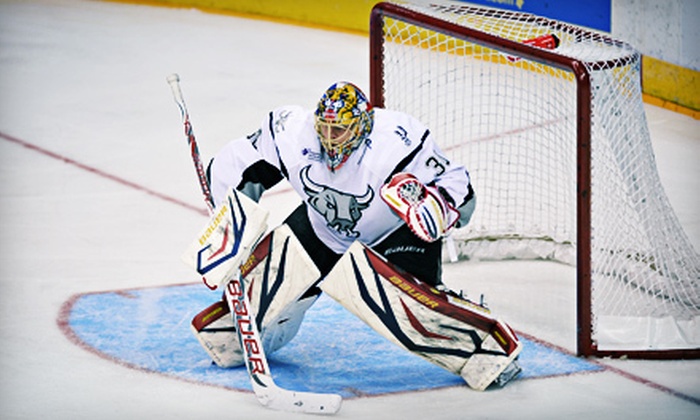 When the Florida Panthers returned to the Alamo City in 2011 as the Rampage parent NHL organization, they came packing the "best goaltender not playing in the NHL" according to many experts. Markstrom had all the tools. He was tall (6-6). He was lanky. He was quick. He was very good. And he pretty much lived up to his billing. In San Antonio.
Whenever he was called up to Florida, however, Markstrom pretty much failed the test, going 11-25-5 over various and sundry callups. But in the House that Holt built?  He was, well, huge.
In 95 games, the affable Swede went 45-38-6, with a 2.53 GAA and six shutouts, backstopping San Antonio to the playoffs in 2011-12. His sprawling, on-his-belly stop in Chicago in the Game 5 double-overtime victory just before defenseman Roman Deryluk's biggest goal in Rampage history, was probably the greatest save in Rampage history. It was the only time the Rampage advanced to the second round of the Calder Cup playoffs.
This season, Marky is in his sixth season with Vancouver, and his second straight as the full-time guy there, where he's won a career-high 27 games this season and he's improved that NHL record to 86-101-28.
CHRIS MASON, #30, 2002-2003, NASHVILLE PREDATORS, ST. LOUIS BLUES, ATLANTA THRASHERS, WINNIPEG JETS
The first Rampage goaltender and one of the best. Mason and Wade Flaherty led the Rampage into the playoffs that inaugural season, only to lose 3-0 to Norfolk in the opening round. But Mason did his fair share to get them there.
In his lone Lone Star season, Mason went 25-18-6 and came to San Antonio as an accomplished AHL netminder, having four seasons in Milwaukee on his resume. Ironically, he would end up being picked up by Nashville the following season and played three years in Music City USA.  In 317 NHL games, Mason was 137-113-35 with 23 shutouts.
Mason won 57 games over two seasons for the Blues from 2008-10 with eight shutouts and then signed with Atlanta as a free agent. You can see him as the color analyst on Predators games.
JORDAN BINNINGTON, #31, 2019, ST. LOUIS BLUES
Sure, he's just a few months removed from the Silver and Black, but, wow!  He's the talk of pro hockey right now! I even picked him up for my fantasy team and I'm glad I did!  Thanks to him, I made the playoffs, and so did the St. Louis Blues!
When Binnington arrived in San Antonio, there were no real high expectations. He was an AHL All-Star last season with Providence, but he was a Blues goaltender without a team, really. The Blues lost their affiliation with Chicago, so they last minute hooked up with San Antonio, sent some folks here, including goaltender Ville Husso, who was considered the heir apparent to Jake Allen in the Gateway City.
Binnington comes in and steals the show. In 15 Rampage games, he goes 11-4, gets called up a couple of times to sit on the bench when Allen gets nicked up or has a cough, and finally, after being drafted and playing pro in 2011, finally, gets his chance and plays the third period of a meaningless game with a floundering team in December against Pittsburgh — only his second NHL appearance. The next day, he flies to San Antonio and beats Texas, 4-2, wins the next two games and we never see him again…except on the big screen, winning his 21 of his first 27 NHL games!  Incredible! Five shutouts!
Do the math…that's 32-9-1 and eight shutouts and look at his goals against average — 2.08 in SA, 1.85 in the NHL. Binnington just may be the NHL Rookie of the Year!
UP NEXT — TOP RAMPAGE FIGHTERS!