It's a new look for the San Antonio Stars, but the same game. The silver & black will hit the court for the first time in 2014 when they take on the Atlanta Dream.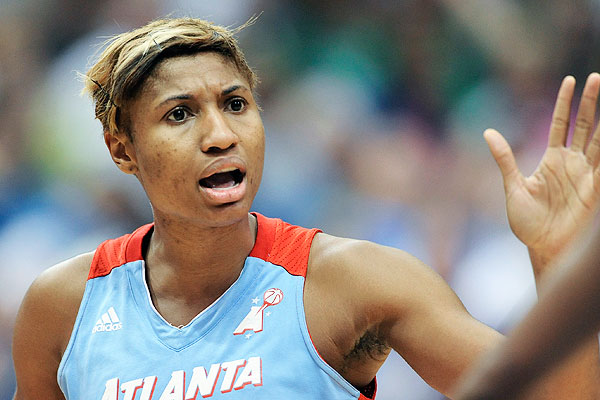 Angel McCoughtry has led Atlanta to the WNBA Finals three times since she was drafted, but they have been swept each time. With new head coach Michael Cooper, the three-time Eastern Conference champions will look to start their quest back to the Finals.
McCoughtry led the league in scoring with 21.5 points per game in 2013 as she led the Dream to a .500 record of 17-17 as they fell to the Minnesota Lynx in three games in the championship round.
The Dream will have new faces in Sancho Lyttle and Erika de Souza back in the lineup to join McCoughtry. The team acquired guard Matee Ajavon from Washington as part of a three-team trade and added point guard Céline Dumerc to the squad as well.
Atlanta also traded for All-Star Swin Cash from Chicago on May 7 and drafted Shoni Schimmel with the eighth overall pick in this year's draft.
The Stars have their two stars in Becky Hammon and Sophia Young-Malcolm back after losing them to season-ending knee injuries and finished fifth in the West at 12-22, but Hammon will not play due to an injury sidelining her for the season opener.
Guard Danielle Robinson is also back after suffering a knee injury last season.
Danielle Adams averaged 14.4 points in 2013 and the final game of the season she scored career-high 39 points in a 97-68 victory over Atlanta.
The Stars and Dream are scheduled to tip-off at 6:30 p.m. in Atlanta. Check back later for Stephen Anderson's post-game report.