by Tony Uminski, Site Writer
Let's have some fun.
As the Rampage descend into the depths of the AHL's Central Division, let's take a look at some of the past Rampage players that are making a dent in this year's NHL season.
MIKKO RANTANEN, #96  2015-2017 COLORADO AVALANCHE 
Without a doubt, the most impactful Rampage player ever here in San Antonio and then later in the NHL is current Colorado Avalanche star, Mikko Rantanan. Going into Saturday's action, Mikko, who was an AHL All-Star and Rookie of the Year while skating on AT&T Center ice, is enjoying a career season, scoring 87 points, with an outside shot at 100 as the Avs chase the final playoff spot in the Western Conference. Rantanen potted 84 points last season and now has 209 in his 239 NHL contests in three-plus seasons.
In a Rampage jersey, Rantanen scored 62 points in 56 games, and always had a super attitude despite being a first round pick and the 10th overall by Colorado in 2015. He has grown into the elite NHL player Avs and Rampage fans knew he would once he stepped on the ice here in San Antonio and Denver.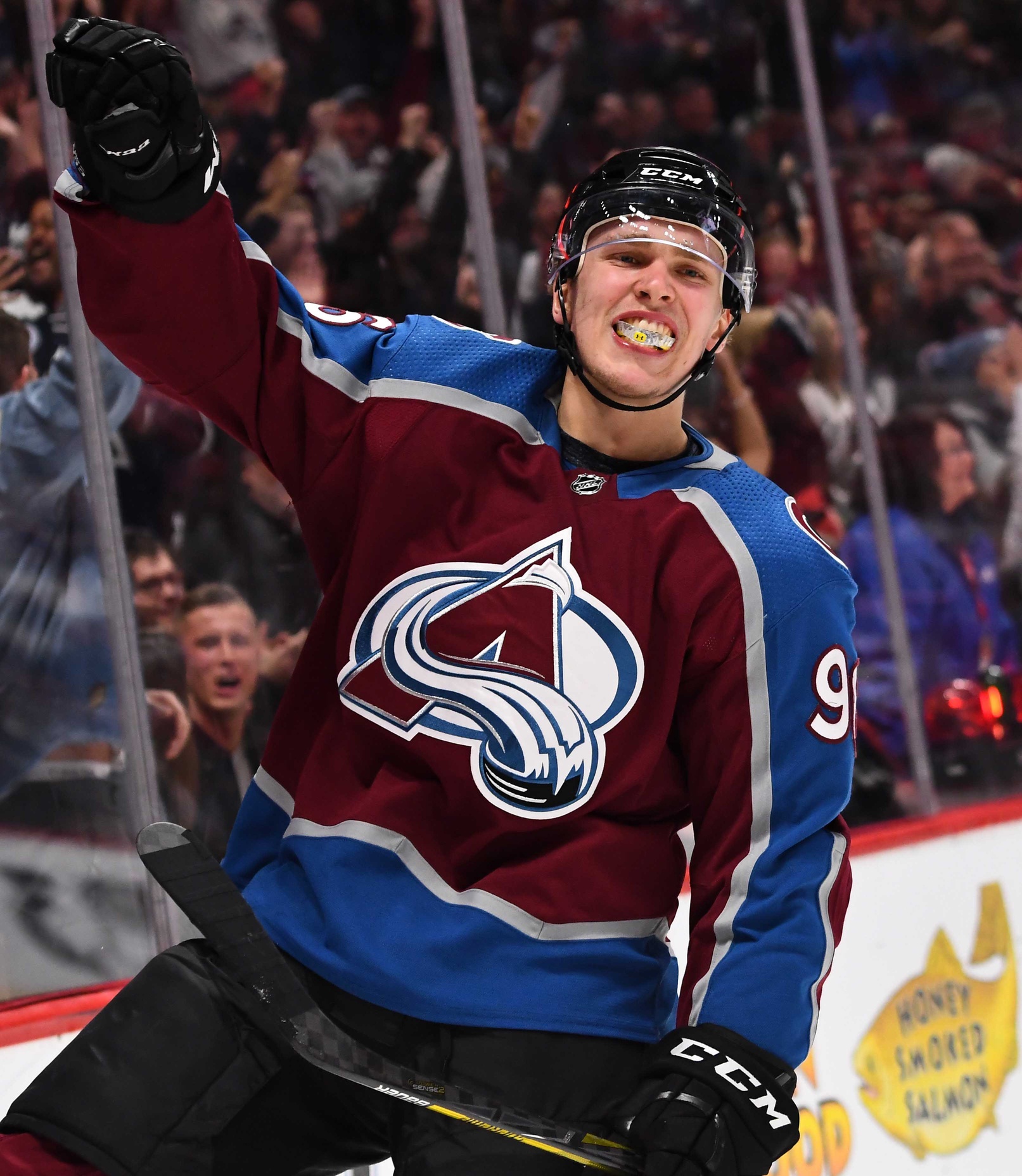 VINCENT TROCHECK, #14, 2013-2015, FLORIDA PANTHERS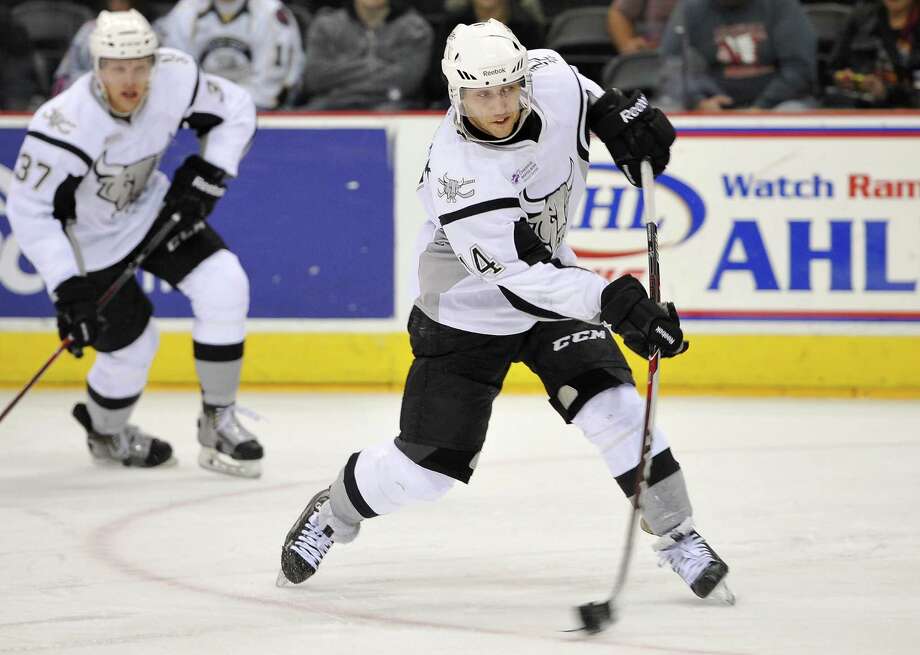 A third-round pick of the Florida Panthers in 2011, Trocheck arrived in San Antonio with some degree of excitement as the Panthers returned as the NHL sponsoring the team. The Pittsburgh native didn't disappoint, and many hockey observers compare current Rampage All-Star Jordan Kyrou to this Panther's stalwart.
A serious injury this season derailed a true breakout season for Trocheck, but you can catch him on the NHL network doing bits on how to shoot a puck and other hockey skills.
His next NHL goal will be #100 in his five-plus seasons, with last year being his best yet with 31 goals and 75 points in playing the full slate of 82 games.
For his Rampage career, Trocheck scored 24-37-61 in 78 games and was another young player who knew his value, knew his skill set, worked on his skills here, developed nicely and was more than ready for the NHL when it was his time to shine.
KYLE TURRIS, #91, 2008-2011, PHOENIX COYOTES, OTTAWA SENATORS, NASHVILLE PREDATORS
Turris was the Coyotes first round pick in 2007, third overall, spent most of his first pro season in the NHL, with just a few games in the Alamo City. His rookie NHL year saw him score eight goals in 63 games, so he was sent to San Antonio during the Rodeo Road Trip from Hades…February 13, 2009, Turris scored twice and added an assist in a 5-1 win in Providence. The Rampage then had to fly to Chicago, board a bus and play Quad Cities in Moline, Illinois the next night, getting crushed 7-3 with Turris getting a helper, and then he added two goals and an assist two nights later in Rockford. This 19-year old kid had skills.
He did go scoreless in his last five games here that season, but he would stay in San Antonio the entire next season, scoring 24-39-63 and showing everyone he was a surefire NHL player in the making.
His NHL career has been productive, but unspectacular. But you can watch him try, along with the next guy on our list, Rocco Grimaldi, help get the Nashville Predators to the next level this post-season. Last year, they just missed out on the Stanley Cup Finals thanks to the runaway train called the Vegas Knights and Kyle Turris is part of the ride. Look for #9. When he played for the Rampage, he was usually the best player on the ice.
ROCCO GRIMALDI, #22, 2014-2018, FLORIDA PANTHERS, COLORADO AVALANCHE, NASHVILLE PREDATORS
Grimaldi played three seasons in San Antonio for two different organizations. The Florida Panthers picked the 5-6 forward in the second round of the 2011 draft and he ended up playing 185 games in the Alamo City as a Panthers and Colorado Avalanche farmhand.
When the Panthers left for Portland, Maine in 2015, Grimaldi went with them but returned to San Antonio when the Avs signed him as a free agent and assigned him to the new home of their AHL affiliate in 2016. It was great to have Rocco back.
The former University of North Dakota standout scored 60-68-128 in his Rampage career and signed with the Nashville organization in the off-season, destined to play in Milwaukee this year. However, Grimaldi has made such a strong impression, he's played an NHL career-high 53 games in the Show this year, doubling his goal total to 10 in 90 NHL games.  Preds fans will get to hear his demanding stick taps for the puck in the post-season.
More to come…but in the meantime…
The Rampage was shelled by the Western Conference-leading Chicago Wolves Saturday night, 5-0 before 7,307. The Rampage have sunk to the basement of the Central Division with a 27-32-7 record, including 0-6-1 in their last seven games. The Rampage has been very generous in their losing streak, giving up 35 goals in those seven games. They play the Grand Rapids Griffins, the second-ranked team in the conference at 3 Sunday.
Btw — the Wolves picked up an old friend from the Idaho Steelheads this week…Reid Petryk played last night for Rocky Thompson and the Wolves. You always knew Petryk was on the ice when you heard the sound of the boards exploding down below. Reid was playing in the ECHL all season and was the Steelheads, the long time team of Rampage broadcaster Brian McCormick, second leading scorer.